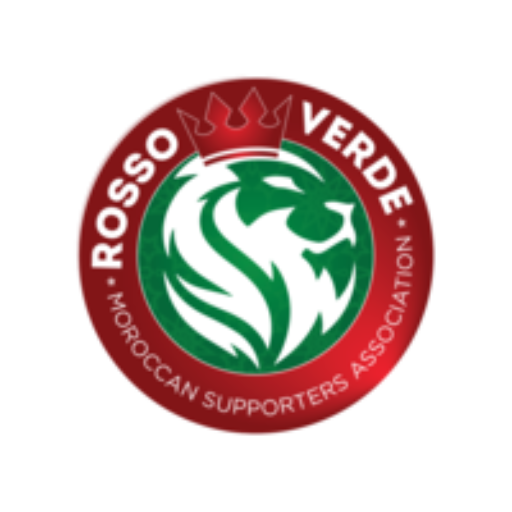 RossoVerde, forged on June 7, 2023, embodies the unwavering spirit of unity and enthusiasm, inviting Moroccan supporters from every corner of the world to join us on this extraordinary journey.
Our association stands as a powerful testament to the dedication of a group of vibrant and driven young Moroccans who are deeply passionate about their nation's football legacy. Together, we have set our sights on a grand vision: to build a dynamic and inclusive community that not only unites die-hard Atlas Lions supporters but also champions their interests while creating an atmosphere of unbridled support.
Our commitment knows no bounds. We are driven to be more than just fans; we aim to be a force of unwavering positivity and support, an embodiment of what true fan unity can achieve. We hold steadfast to our mission, one that centers on enhancing the electric atmosphere in stadiums, improving stadium access, and bolstering the image of Moroccan supporters on a global stage.
What we offer is not just an association but a rallying point for passionate individuals who share our dreams and aspirations. It's a platform to celebrate the joy of football, to foster a sense of belonging, and to contribute our energy to the remarkable journey of the Atlas Lions. Join us, and together, we will elevate Moroccan fan culture to new heights. Together, we are not just supporters; we are the heartbeat of Moroccan football, and we believe that together, we can achieve greatness.